Dr. James T. Covert Gallery
About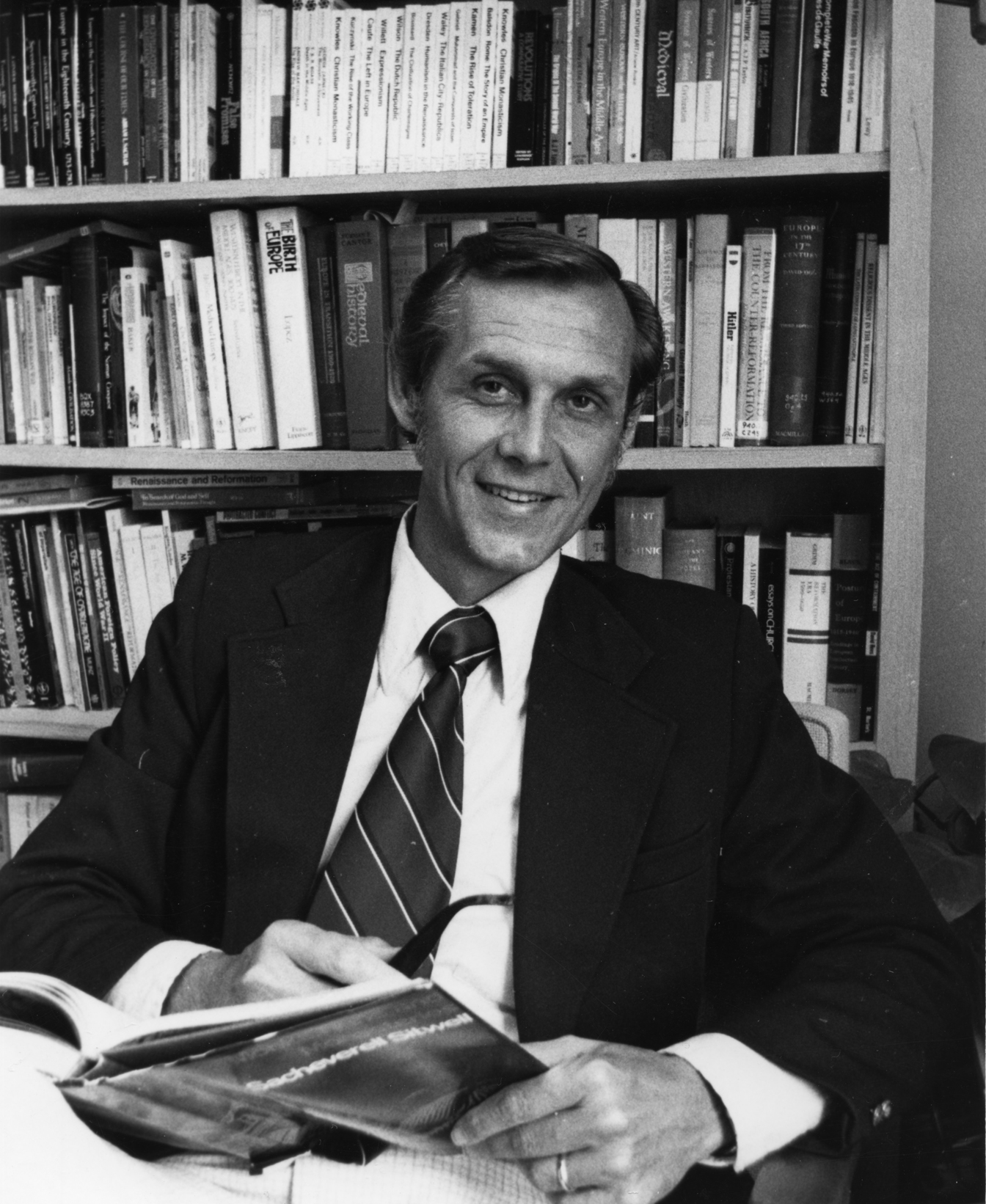 Thanks to a generous donation from the Covert family, the Clark Library has dedicated a gallery space in honor of Dr. James T. Covert. Dr. Covert had a long and influential career on the Bluff starting as an undergraduate from 1955 to 1959, then a history professor from 1961 to 1997, and as the founder and first director of the University Museum. Documenting and preserving the University's history was one of Dr. Covert's passions. He authored A Point of Pride: The University of Portland Story and was further inspired to collect and preserve University-related artifacts including mascot heads, student nurse uniforms, and letterman sweaters.
The gallery space is also furnished with unique seating that sets it apart from the rest of the building.  
Exhibits
Exhibits showcase the history of the University and the scholarship and creativity of University of Portland students, faculty, and staff. There are four to five exhibits per year and proposals are welcome (see Exhibits Information and Criteria).
2019 Exhibits
January - March: UP Women's Basketball: A Look Back
2018 Exhibits
January - February: The Early Years of UP Nursing
March - April: From Page to Production
May - August: Perspectives
September - October: Celebrating the Clark Library
October - December: Dr. James T. Covert 
2017 Exhibits
August - September: Remembering Howard Hall
October - December: Searching for Homunculus